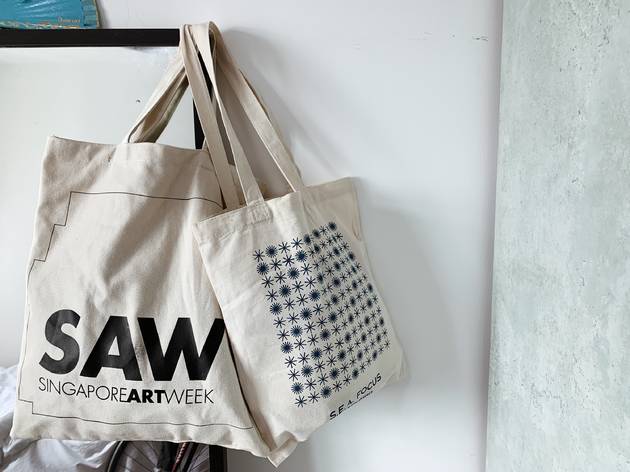 What your tote bag says about you, the Singapore edition
Environmentally conscious? Yes. Pretentious? Maybe.
Forget luxury items and bags that cost an arm and a leg, tote bags are the ultimate arm candy of choice in the 21st century. They have multiple uses – whether it's for transporting your books and laptop, gym clothes, groceries, and anything else in between. And they're environmentally friendly, too. But don't get it twisted, tote bags are more than just a piece of canvas. They tell people a great big deal about you. Intrigued? Let's find out what your choice of tote bag says about you.
RECOMMENDED: Native animals in Singapore and where to see them and what you need to know about celebrating Chinese New Year in 2021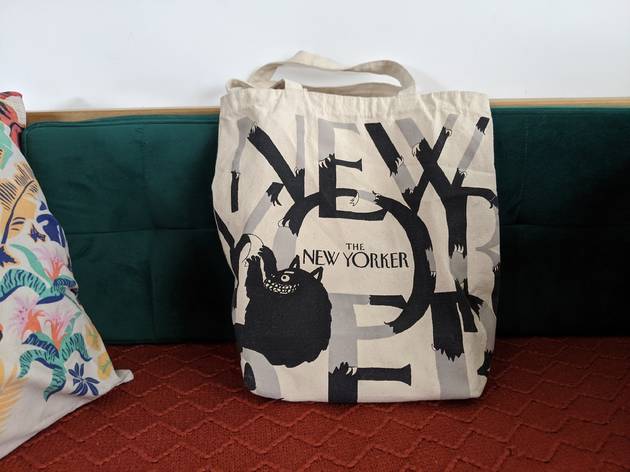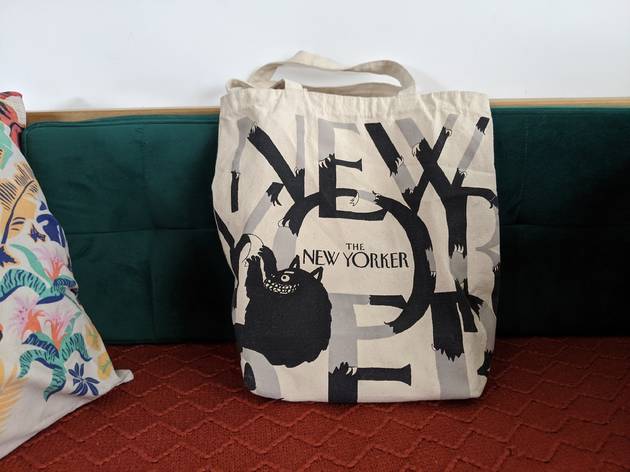 Photograph: Delfina Utomo
You're an intellectual. You are sophisticated, cultured and well-read – or you would like people to think you are. How else would people take you seriously if not for the constant stream of Hemingway quotes you post on Instagram stories?
In reality, you probably paid for a trial subscription (and then cancelled it the moment it started billing in full) of The New Yorker so you can finally own the ultimate status symbol of millennials – but we'll give you the benefit of the doubt.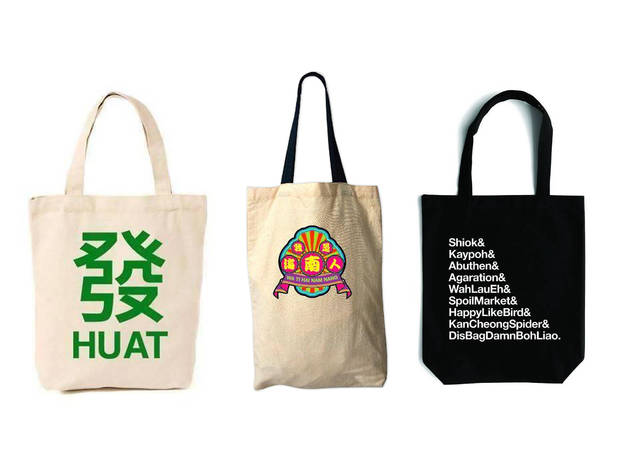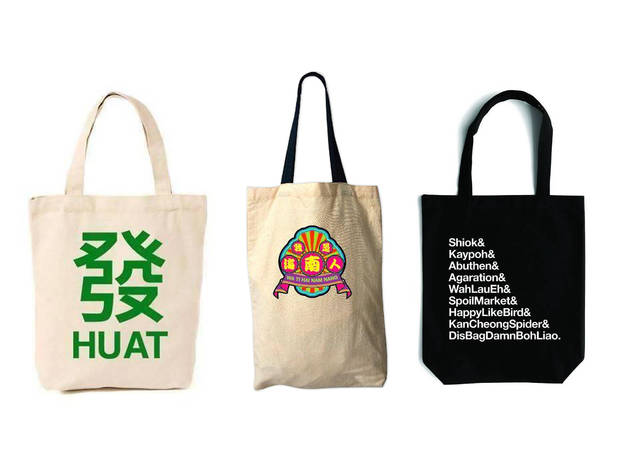 Photograph: Naiise
You're such a true blue local that you favourite the song Home by Kit Chan on Spotify. You roll your eyes at people spending obscene amounts of money at hipster cafes. Bulletproof coffee with coconut mylk, I beg your pardon? All you need is your daily Kopi C Siew Dai, extra gao. Eggs Benedict? Please. You're a kaya toast with soft-boiled egg kinda individual. In fact, the coffeeshop uncle even knows your order by heart. In fact, the coffeeshop auntie calls you sayang. Starbucks? Don't know her.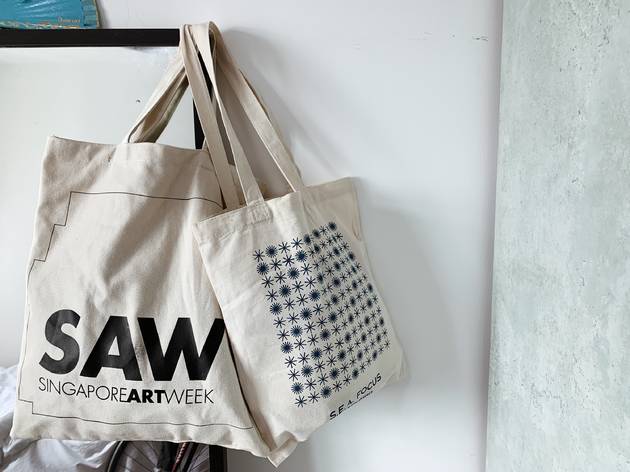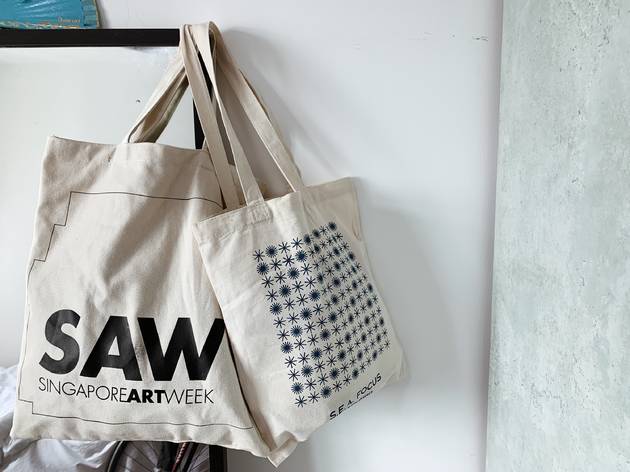 Photograph: Dewi Nurjuwita
Singapore Art Week Tote Bag (and any museum tote)
You spend your weekends visiting museums and galleries – and you want everyone to know that. You walk into any independent art gallery and are on a first-name basis with the owners, curators or sitters. The ultimate art connoisseur, you can immediately recognise a Liu Kang painting or Raden Saleh (obviously), but you also love namedropping obscure artists nobody's ever heard of before. #cultured is your middle name. You probably have a scarf. Neutral Milk Hotel is still your favourite band.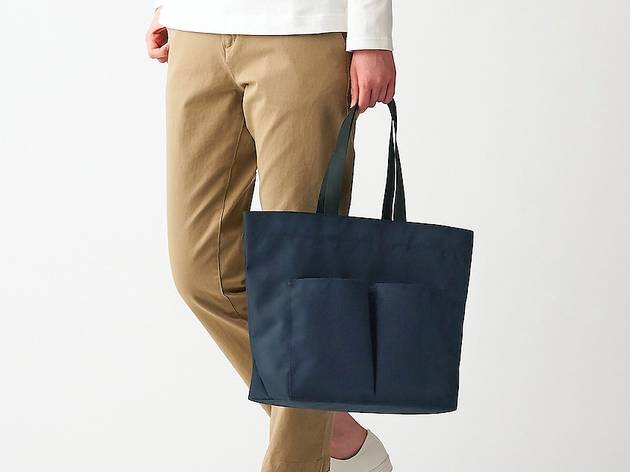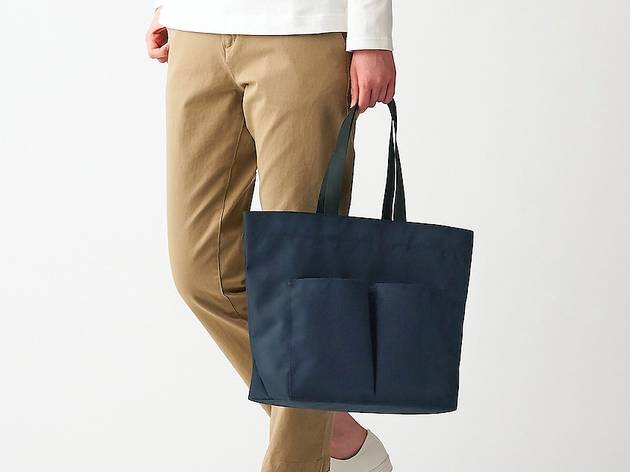 Photograph: Muji
Muji Water Repellent Tote Bag
You've been labelled the typical Singaporean guy or girl. If being dressed head to toe in Muji and Uniqlo is a personality type, you'd gladly accept it. Minimalism is so in. After all, your wardrobe's made up of mostly Uniqlo basics in all the neutral colours. Why plan an outfit when you can have a uniform on rotation? If it ain't broke, don't fix it.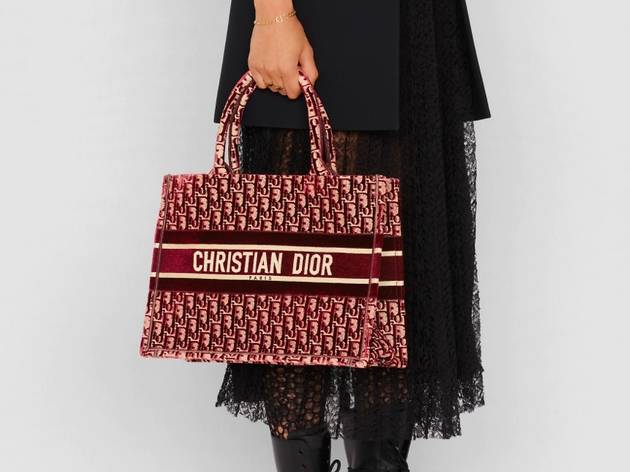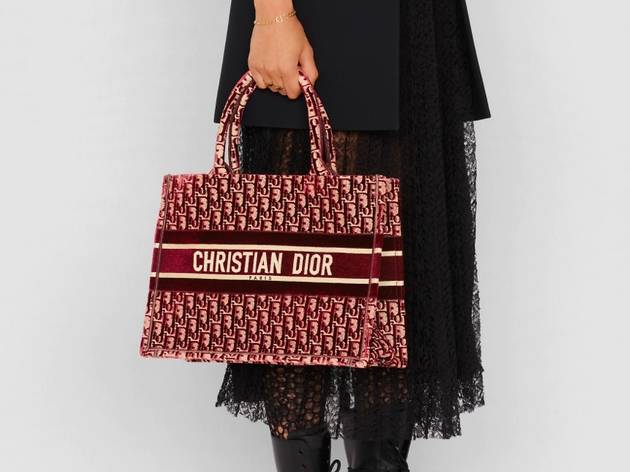 Photograph: Dior
You can't live without your designer brands, but you still want to be down to earth and be a part of the tote bag crew. In fact, you probably have an entire collection of designer tote bags you take out on rotation – at least until you can go on another shopping trip to Avenue Montaigne, croissant in hand. But alas, it's 2021 and all you can do is repost #throwback Instagram stories of le Paris trip circa 2019 and send Emily in Paris memes to your friends with the caption "THIS". C'est la vie.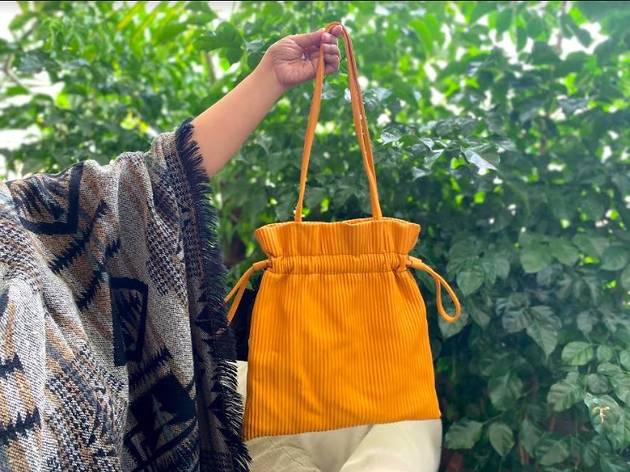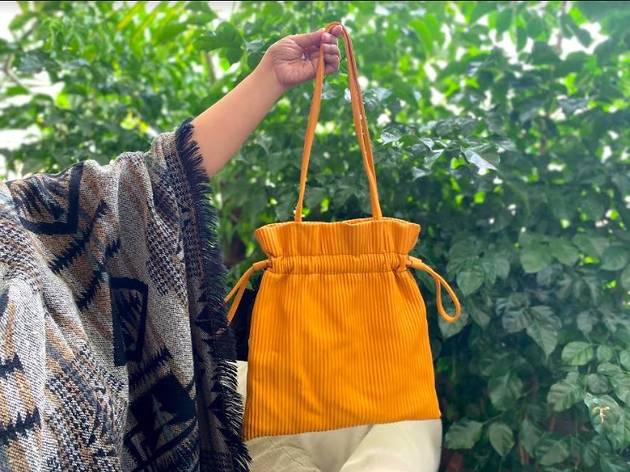 Photograph: Kashmira Kasmuri / Time Out Singapore
The complete opposite of the Dior Book Tote gang, tbh. You're the stylish one in the friend group. When it comes to your choice of tote, there's nothing worse than anything too flashy – god forbid the logo-emblazoned designer bags. You're kind of low-key and intend to keep it that way.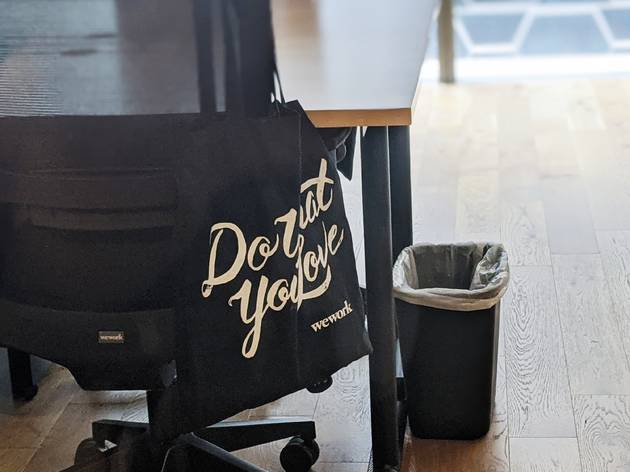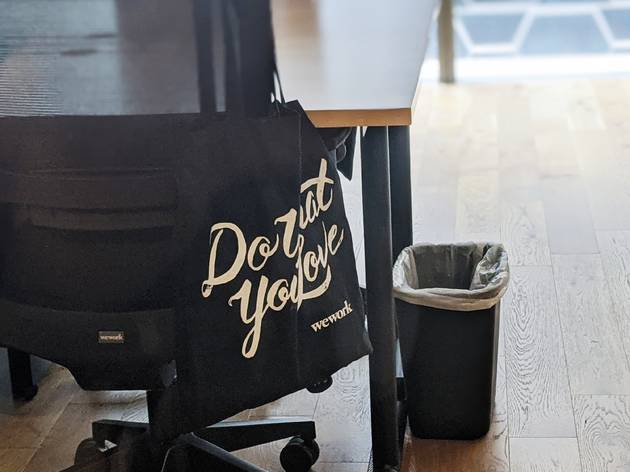 Photograph: Delfina Utomo
You don't know when or how it happened, but now you'd proudly announce that you've been initiated into a cult of IPA-guzzling, Two Door Cinema Club-loving start-up clan. Your boss just turned 27, sometimes you wear a hoodie to work, you only drink fruit-infused water, scrolling through TikTok is 'part of work', you buy coffee from a flashy coffee shop around the corner from the office. Playing ping pong in the middle of a workday? You've got no qualms about that. After all, you don't just love what you do – you do what you goddamn love.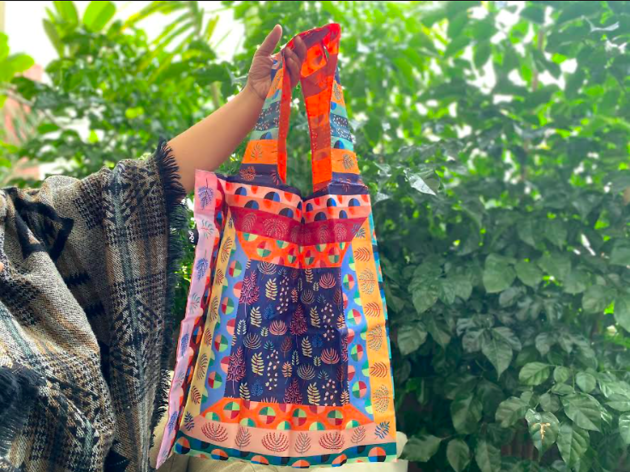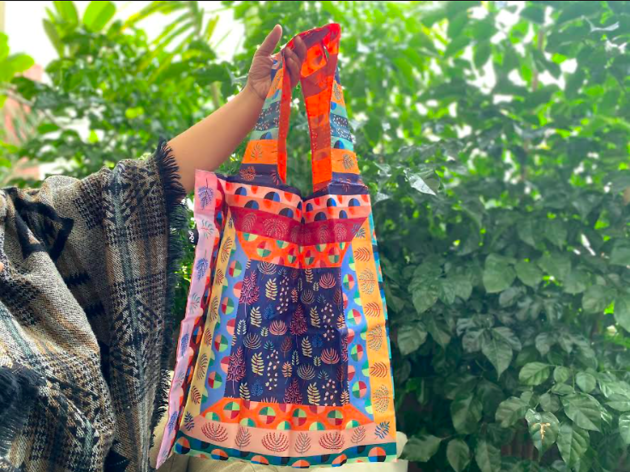 Photograph: Kashmira Kasmuri / Time Out Singapore
We're calling it, you're most probably an artist, creative, or just very spiritual. Your tote bags are just as colourful as your life and life motto – and you won't have it any other way. You probably have cool shoes and cool clothes, and there's a possibility there's a crystal in your bag. We're guessing rose quartz. Also, your friends can most definitely testify that you're an absolute joy to be around.