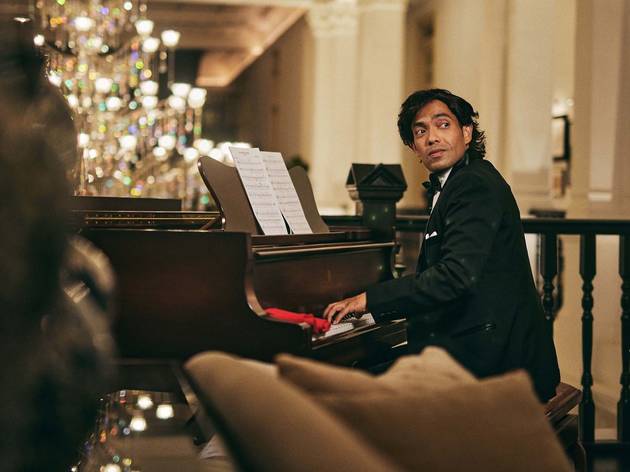 Upcoming theatre and dance performances in Singapore
We round up must-see local theatre productions in Singapore so you can book early for the best seats
There's no business like show business. And while the performing arts scene has been forced to a halt this year, things are finally picking up again. Now that we're entering Phase 3 of Singapore's safe reopening and live performances can resume, get your dramatic costumes and jazz hands out at these theatre and dance performances in Singapore. We still won't be able to watch Broadway and West End international tours, but the local theatre companies in our backyard have some seriously good productions up their sleeves. Here are the best upcoming dance performances and plays in Singapore we're so excited to see this month.

RECOMMENDED: The best theatre companies in Singapore and upcoming stand-up and comedy shows in Singapore
Fresh off the staging of Tuesdays with Morrie, Singapore Repertory Theatre brings Adam Rapp's The Sound Inside to the KC Arts Centre this March. A play by the Pulitzer Prize
Finalist, The Sound Inside follows an unusual connection forged between a pair of literary-minded people: a professor and a student.

Hailed by The New York Times as "an astonishing new play", The Sound Inside looks at how two brilliant but social misfits connect and bond with each other. Bella Bird (played by
Serene Chan) is an accomplished professor at an Ivy League university who prizes her solitude; while Christopher John (Krish Natarajan) is a brilliant, mysterious student who
eventually becomes Bella's ally to tackle a challenge. Intensely intimate and deeply moving, the haunting play explores the question of what one person can do for another.

The Sound Inside, directed by Cherilyn Woo, stages from March 10 at the KC Arts Centre. Tickets start from $45 on SISTIC or www.srt.com.sg.
Get to know the storied halls of our grande dame with an interactive play set in the iconic Raffles Hotel Singapore. The historical hotel has paired up with Double Confirm Production and Sight Lines Entertainment for 'The Curious Case of the Missing Peranakan Treasure', the first of its kind virtual interactive play set within its iconic architecture.
From April 1 to June 30, be part of an enthralling detective whodunnit tale and investigate the missing Peranakan treasure – the crown jewel of the fictional "Treasures of the Straits" exhibition at the Raffles Hotel Singapore. The play is written by award-winning playwright Jean Tay and directed by critically acclaimed actor/director Hossan Leong. Audiences will explore the hotel's historic grounds and venture through its illustrious halls that have hosted important moments in history. Meanwhile, audiences will piece clues together and decide how the story unfolds.
Filmed entirely on location at Raffles Hotel Singapore with a 360-degree virtual reality (VR) camera, audiences will get a unique virtual experience through immersive 360-degree views, surround sound, augmented reality choice-based functions, and an intriguing plot. You can choose to unravel in the mystery from the comfort of your own home by watching it online or in real life at Raffles Hotel Singapore itself if you book a staycation package in a Courtyard Suite.
Tickets are priced from $38 and will be available on SISTIC and Raffles Hotel Singapore's website starting March 1.
11 years after its debut, The Necessary Stage brings Haresh Sharma's Model Citizens back to the theatres. The award-winning play – which won best Director (Alvin Tan) and Best Actress (Siti Khalijah Zainal) at the 2011 The Straits Times Life! Theatre Awards – is about the unlikely meeting of three women: a minister's wife, the maid and her employer. Watch out for a performance by theatre stalwarts Goh Guat Kian, Siti Khalijah Zainal and Karen Tan. The restaging of the multi-faceted play marks the last show slated to happen at TNS' home before the company moves out in August.